Booster vaccines
Sittingbourne Primary Care Network are continuing to provide Covid-19 vaccinations at Age UK Sittingbourne for our patients
Booster vaccines are available for the following groups, six months after they've had their second dose.
people aged 50 and over
people who live and work in care homes
people aged 16 and over with a health condition that puts them at high risk of getting seriously ill from COVID-19
frontline health and social care workers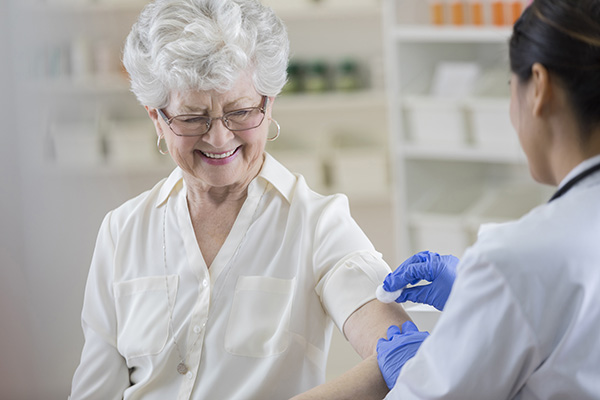 If you're eligible you will be contacted by text message or phone call and asked to make an appointment – appointments can also be booked on the National Booking Service for other sites. Please keep in mind you may not be invited exactly at 6 months for your booster, due to the number of vaccines needing to be given. Please wait to be contacted. Our phone lines are very busy; please help us to keep lines open for people needing to make appointments for other health matters.
Why should you get your booster dose?
Over time the protection that the vaccine gives you starts to reduce. Having the booster will give you the best protection from Covid-19 over the winter months. By vaccinating the most vulnerable, we'll also be able to reduce the pressure on the NHS during its busiest time.
Which vaccine will you have?
Most people will be offered a booster dose of either the Pfizer or Moderna vaccine. This means your booster dose may be different from the vaccines you had for your 1st and 2nd doses. For those patients who can't have Pfizer or Moderna, the Astra Zeneca vaccine will be offered. The AGE UK site is currently only offering the Pfizer vaccine, so you will need to book at a different location for the Moderna or AstraZeneca vaccine.
Can I just turn up for a vaccine, without an appointment?
Age UK is not a walk-in site. You must have an appointment to receive a vaccine.
If I cannot attend an appointment, what should I do?
If you have received and accepted an invitation for a Covid-19 vaccine we would strongly encourage you to prioritise coming to the appointment. If for unavoidable reasons you cannot make the appointment, please cancel the appointment using the link you were sent to book your appointment. If you do not have a link, you can call your own GP surgery to make them aware so that we can offer your appointment to someone else.